Company Information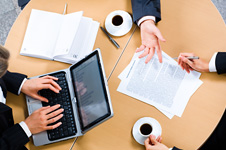 Scholaire software specialize in designing and building high quality websites and web applications for small and medium businesses, hoping to grow their online business profile. Design and development aren't just a profession at Simbizsol, they are a way of life.
With our highly skilled website design and website development on-site design team, we can build just about anything you ask us to in a professional, timely manner. Designed the way you want and as functional as you need it to be. We use the best-of-breed products and leading edge technologies and tools from Microsoft, Iron Speed, and Adobe to build products that we are proud of.
Scholaire software has been delivering high quality custom solutions across multiple geographic locations, with clients ranging from commercial title-search company to import/export retailer.
Customer Services
We pride ourselves in ensuring our clients always have access to our knowledgeable, efficient, and friendly staff at all times, during/after design and project delivery, as we believe itís important to create long term relationships for the mutual benefit of both parties.
Global Reach
We often travel to meet with clients at their places of business to discuss project scope and requirements face-to-face. We also have teams in the UK and US that we can call on, as needed, for additional resources.